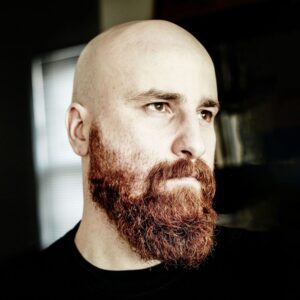 Onur Yüce Gün, bir hesaplamalı tasarım lideri, araştırmacı ve öğretmendir. Bir mimar olarak eğitim gören ve ODTÜ'yü birincilikle bitiren Onur, Tasarım ve Hesaplama Yüksek Lisansı ve Computation doktora derecelerini Massachusetts Teknoloji Enstitüsü'nde kazanmıştır.
TEDx ve Time Magazine'in en iyi icatlar listelerince tanınan Onur'un çalışmaları uluslararası düzeyde yayınlanmış, sergilenmiş ve ödüllendirilmiştir. Makaleleri eCAADe ve CAADRIA'da ödüller kazanmıştır. Hesaplamalı tasarım mimari çalışmaları Routledge'in alandaki temel kitaplarından biri olan "Elements of Parametric Design"da yayınlanmıştır. Çalışmaları New York AIA Bölümü Merkezi, SIGGRAPH, Paris'teki Centre Pompidou ve Tokyo Gallery A4'te sergilenmiştir.
Onur, farklı sektörlerde ve akademide hesaplamalı tasarım ekipleri oluşturup liderlik etmektedir. 2006 yılında, Kohn Pedersen Fox, NY'da Hesaplamalı Geometri Grubu'nu kurmuştur. 2009 yılında, İstanbul Bilgi Üniversitesi'nde lisans programının müfredatını birlikte geliştirip yönetmiştir. 2016 yılında, New Balance Athletics'e iç Hesaplamalı Tasarım Ekibi'ni oluşturmak için katılmıştır. 2022 yılında, Samsung Research America'ya danışmanlık vererek teknoloji devinin ilk Hesaplamalı Tasarım Departmanı'nı oluşturmasına yardımcı olmuştur. Onur, MIT, RISD ve Şili'deki Adolfo Ibáñez Üniversitesi'nde ders vermiştir.
Onur şu anda New Balance'ta Hesaplamalı Tasarım Direktörü olarak görev yapmakta, uçtan uca hesaplamalı tasarım iş akışları ve gelecek kavramları geliştirmektedir. Onur, Triplecell adlı New Balance 3B baskı teknolojisinin Ar-Ge sürecinde önemli bir rol oynamış ve 2019'da Popular Science'da yayınlanan sınırlı sayıda üretilen Fuel Cell Echo Triple modelinin 3B baskılı ön ayak bileşenini tasarlamıştır. Bugün Onur, Turing'den yapay zeka yayılım modellerine kadar uzanan bilgisiyle hesaplamalı tasarım düşüncesinin gelişmesine değer odaklı, inovatif liderliğiyle katkıda bulunmaktadır.
Onur Yüce Gün konuşmasını çevrimiçi gerçekleştirecektir. Çevirim içi bağlantı linki için tıklayınız. (Onur Yüce Gün konuşmasını 20 Haziran saat: 13:00-13:45 arasında gerçekleştirecektir.)
Onur Yüce Gün is a seasoned computational design leader, researcher, and instructor. Trained as an architect, Onur holds a Masters in Design and Computation, and a Ph.D. in Computation with a minor in Media Arts and Sciences earned at the Massachusetts Institute of Technology.
Recognized by TEDx, and Time Magazine's best inventions lists, Onur's work has been internationally published, exhibited, and awarded. His papers won awards at eCAADe and CAADRIA. His work has been exhibited at the Center for Architecture AIA New York Chapter, SIGGRAPH, Centre Pompidou in Paris, and the Tokyo Gallery A4. His computational architecture work got published in Routledge's seminal book, Elements of Parametric Design.
Onur has been building and leading computational design teams across industries and academia. He instituted the Computational Geometry Group at Kohn Pedersen Fox, NY, in 2006. In 2009, he co-developed the curriculum and co-directed İstanbul Bilgi University's undergraduate program in architecture. In 2016, he joined New Balance Athletics to build the internal Computational Design Team. In 2022, he consulted Samsung Research America to help the tech giant build their first ever Computational Design Department. Onur taught at MIT, RISD, and Adolfo Ibáñez University in Chile.
Onur is currently the Director of Computational Design at New Balance, where he develops end-to-end computational design workflows and futuristic concepts. Onur played a crucial role in the R&D process of Triplecell, New Balance's 3D printing technology, and designed the 3D-printed forefoot component of the limited-edition Fuel Cell Echo Triple that was published in Popular Science in 2019. Today, Onur leads the New Balance Computational Design Team with value-driven innovational thinking while attending to the broad history of computational thinking and making, from Turing to AI diffusion models.
Onur Yüce Gün will give his speech online. Click here for the zoom link. (Onur Yüce Gün will give his speech on June 20, between 13:00-13:45.)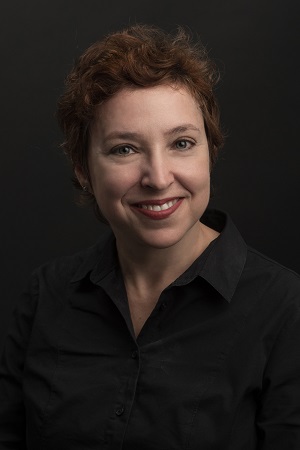 Bige Tunçer is an Associate Professor at the Architecture and Sustainable Design Pillar of Singapore University of Technology and Design (SUTD), where she leads the Informed Design Lab. The lab's research focuses on (big) data informed design and planning support, and focuses on data collection, information and knowledge modelling and visualization, for informed architectural and urban design. Dr Tunçer received her PhD in Architecture (design informatics) from Delft University of Technology (TU Delft), her MSc (computational design) from Carnegie Mellon University, and her BArch from Middle East Technical University. She was an assistant professor at TU Delft, a visiting professor at the Chair of Information Architecture at ETH Zurich, a visiting scholar at MIT, and a visiting professor at the Computer Engineering Department of University of Pavia, Italy. Her research interests include evidence based design, big data informed urban design, and design thinking. She leads and participates in various large multi-disciplinary research projects in evidence informed design, IoT, and big data. She has taught many design computation and studio courses to undergraduate and graduate students. Currently she leads and teaches Capstone, where student groups from various engineering directions and architecture work together on industry defined and funded design projects and develop design prototypes.
Click here for the zoom link. (Bige Tunçer will give her speech on June 19, between 10:30-11:15.)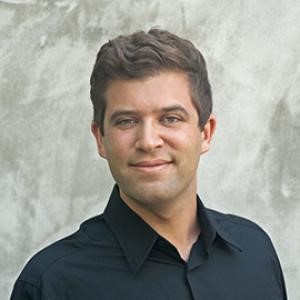 Timur Doğan is an Associate Professor in the Department of Architecture and the director of the M.Arch. Program and the Environmental Systems Lab. Doğan is also the chair of the faculty advisory board at the Cornell Atkinson Center for Sustainability, and a field member of the Department of Architecture, Department of City and Regional Planning, the School of Civil and Environmental Engineering, as well as the Systems Engineering program. Doğan holds a Ph.D. from MIT, an MDES from Harvard GSD, and a Dipl. Ing. in architecture with distinction from the Technical University Darmstadt. Doğan's mission with Cornell and the Environmental Systems Lab is to enhance the knowledge of sustainable building technologies through innovative educational programming and strategic research at the intersection of design, computer science, building performance simulation, and urban geospatial analysis. His research expertise is in daylighting, energy modeling, passive climate control strategies, and performance-driven design workflows at urban and architectural scales. The Environmental Systems Lab's research outcomes are sustainable design analysis methods, workflows, teaching concepts, computer-based design tools, and building component prototypes.
Timur Doğan's talk will be online and in English.
Click here for the zoom link. (Timur Doğan will give his speech on June 20, between 10:00-10:45